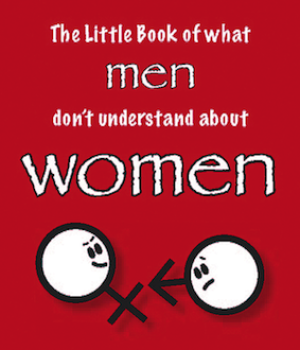 The Little Book of What Men Don't Understand About Women
A collection of observations, whinges, moans and common complaints about men.
 Men drive women mad; they don't listen, they don't pay attention, they don't pay compliments, they don't do housework properly and so on. 
Entertaining and amusing, it is a book that will usually be given as a gift.