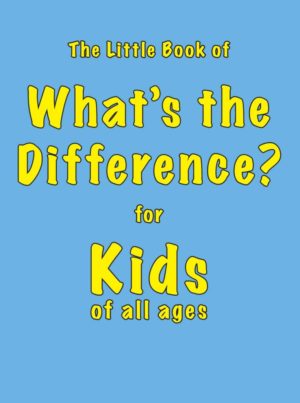 Little Book of What's the Difference for Kids of All Ages
Pocket-sized book highlighting differences and similarities: a monkey and an ape, a star and a planet, a butterfly and a moth, etc, etc?
Each topic starts with the question, 'What's the difference?' or 'What's the similarity?' – the question is then answered in simple, readable language.
It takes an approach which is serious as oppose to fun, but is constructed so that it will be entertaining.
Developed following the successful format of the L.B. of of Amazing Facts for Kids of All Ages so that it can be read by a child on their own, or read by the child to their family.